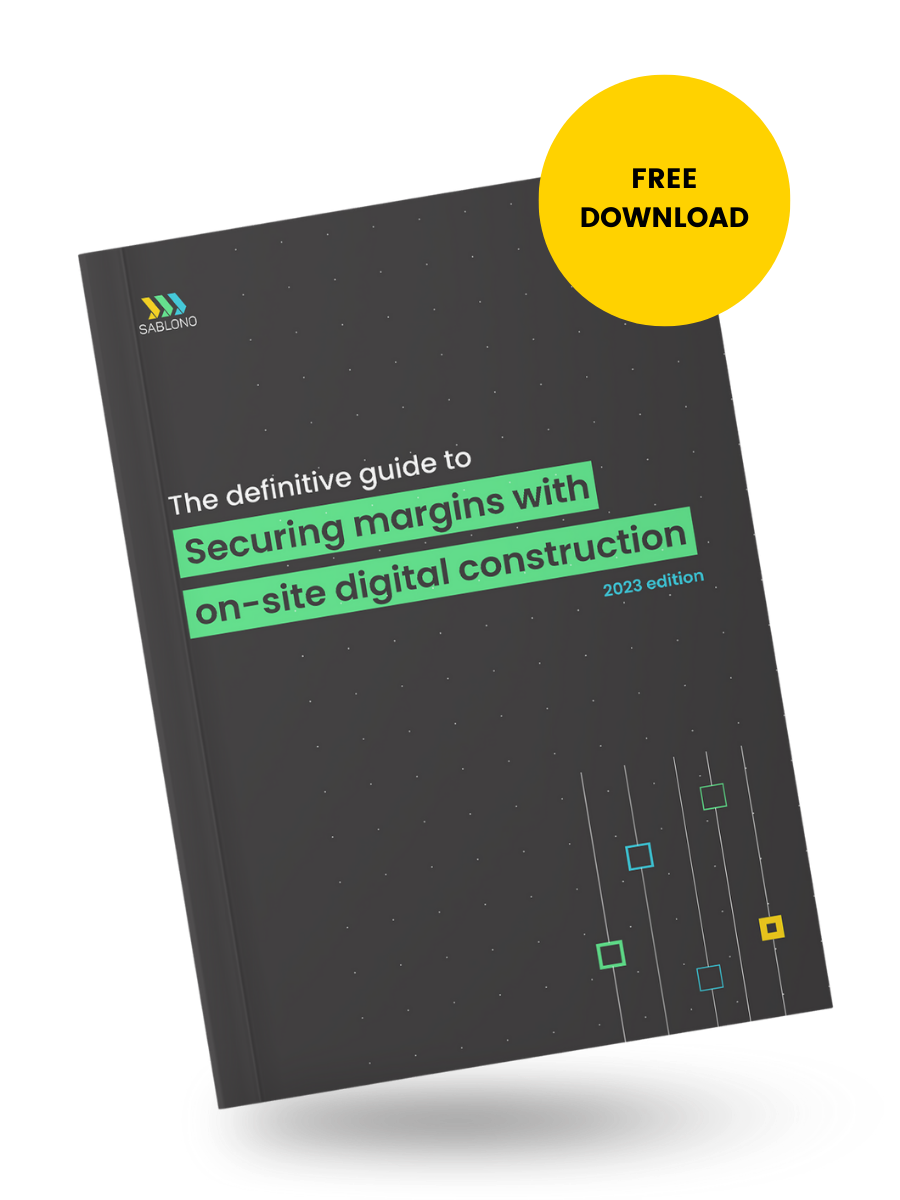 FREE DOWNLOAD
Ready to see project margins soar?
Things are changing in construction. Stay ahead.
By reading this guide you'll learn...

How to make your projects more profitable using on-site digital technology to safeguard into 2023 and beyond.

How current world changes are set to shake up margins and the construction industry as a whole

Common mistakes to avoid when deploying on-site digital technology and best practices that will help you stay ahead.

How to create a strategic plan to help you start yielding maximum ROI. More about this guide:
Covid-19, changing regulations, staff shortages… Just a few of the many pressures facing construction. Now more than ever, we need to improve margins to secure the future of our businesses, and on-site digital construction is the solution.

This guide will explore the secret behind using on-site digital construction to generate undeniable value creation and will equip you with the knowledge you need to successfully secure margins into 2023 and beyond.